Lineage Or Legacy Ch. 3A
A downloadable game for Windows, macOS, and Linux
Chapter 3A Released for Public!
Summary:
Lineage or Legacy, you take the role of a young man who was raised in the comforts of a rich family. Coddled by his mother, the protagonist lead a life of gratification and hence fell victim to obesity, callowness and lethargy. Due to this, the father had grown restless to his son's habits and constantly argued with him. One day, you had had enough resentment towards your father, and in your anger, you left home to pursue a higher education at LewSerr University. After leaving the comforts of your home, you will now face the hardships of life and attempt to find a place for yourself in this world.

When Will New Chapters Release?
This is a question that plagues most people's mind when they finish the current chapter of their favourite VN and are left to wait in silence. And while I understand your sentiment, it's a difficult question to answer. Developing a game can be a daunting task, much so if it's being developed by one person. If I were to give an estimate, it could be anywhere from 2 to 4 months. However please do note that based on complexity of the update, the update can be released outside of said timeframe.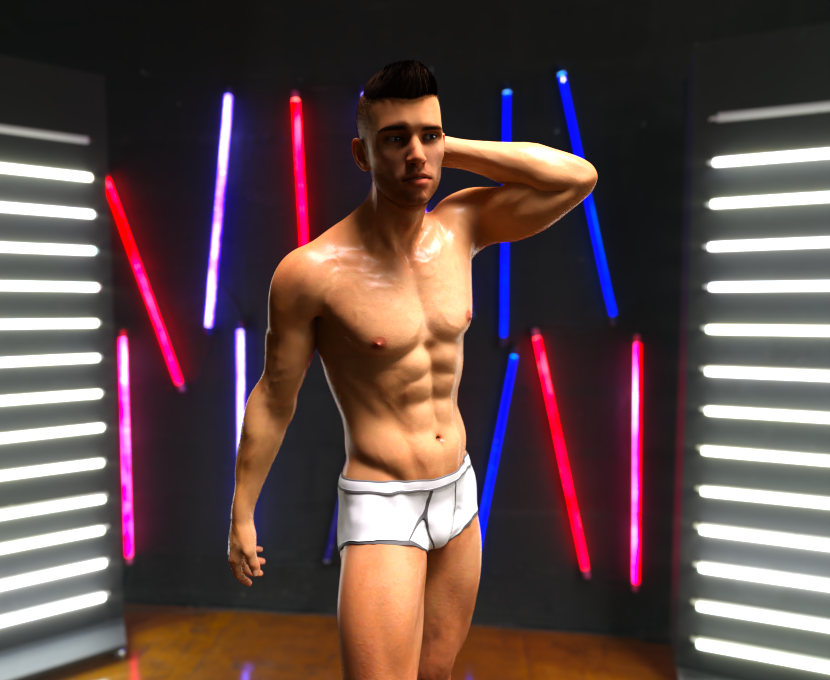 Want to Provide Feedback?
Here's a quick survey: Google Form
As for now, you can hop on the discord server and ask me any questions you might have or have a discussion with other members.
Have Fun and Thank You! ❤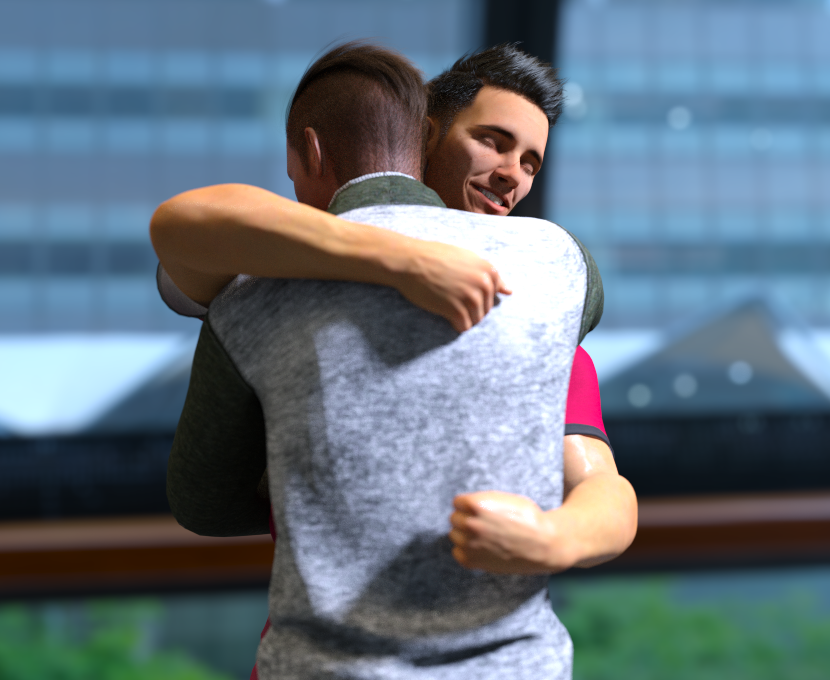 | | |
| --- | --- |
| Status | Prototype |
| Platforms | Windows, macOS, Linux |
| Rating | |
| Author | BitingTheBullet |
| Genre | Visual Novel, Adventure |
| Tags | 3D, Adult, Erotic, Male protagonist, Multiple Endings, Ren'Py, Romance, Story Rich |
Install instructions
PC/Linux/Mac
1. Extract the zipped file
2. Run executable
Android:
1. Install apk file
1a. If prompted by the device, allow the installation of apps from unknown sources.
2. Initiate the application
Comments
Log in with itch.io to leave a comment.
are there sharing in the game now or later
Hi, can you tell me what's the tags of your game? Before I will play the game, I only won't play games with two tags are Ntr and Gay. The game looks amazing tho.
So far, these are the tags: 3dcg, Male Protagonist, Animated, Vaginal Sex, Oral Sex, Creampie, Stripping, Adventure, Romance, Multiple Endings, Drugs, School Setting, Handjob, Dating Sim, Big Ass, Big Tits, Graphic Violence, Anal Sex, Twins, Roleplay, Groping, Interracial, Masturbation, Prostitution

I have no intentions of doing NTR or Male on Male
That's very cool. Thank you for answering my question! I will play it soon then
is the harem ending just curious? right now on thee fence i got school seetting avn. nuthing against them
Sorry, your comment was a little hard to understand. I'll try my best to answer.
Harem is planned but it will come around later chapters (maybe chapter 5 onwards). College isn't the focus of the story, chapter 4 onwards, the story shifts mostly to newer areas.
Hi dev plans for pregnancy and harem??
Yes, it's planned. And harem is currently a WIP. I need to see if it fits the pacing properly without dragging the story on for too long.
any femdom in this game and character name, please?
or dominating personality female character name
No intentions of Femdom. At least for now.
However, I am working on a "dominant" female character.
Sorry for the late reply. I don't often check on Itch. You can join the discord server if you've got any questions that you want answered sooner.
10/10 great start keep up the good work
The installation is broken. It just doesn't do anything.
My apologies for any inconveniences.

It's an archive (zipped file) have you tried extracting the contents?
In the event that an error occurs when extracting the files, please redownload the game as it may not have completely downloaded
Please let me know which platform you're running on and I'll check it out for you
If running on Windows, there are two executables: 32-bit and 64-bit. Please use the version based on your Operating System
If the suggestions above don't work, then please let me know which version you're using (macOS, Windows or Linux) and I'll reupload the game.
Have a good day <3
I am using the itch.io client, which automatically extracts zip files -- assuming I can download them, which I can't. Maybe it just doesn't work with the itch.io client for some reason? If there are two install executables, I'm thinking that's probably the reason, since the client would have no idea which one to install from unless they're separate downloads (which they are not).
Well, I had no issues downloading from the website. But those aren't install executables at all, those are Ren'Py executables. So I have no clue at all why it's incompatible with the client.
I don't think this game is for me, anyway. I can't relate to the MC at all, and I'm finding it immersion-breaking. But that's just me; I'm sure it's not an issue for someone who can relate to the MC.
Sorry but I have no idea how Itch deals with the files uploaded so I can't help there.

That's fine. I'm glad you at least gave it a chance. Hope you find something good or maybe even that you return in the future once it's updated with more content.
Cheers <3
Hope you enjoy the game and Thank you for Playing <3
P.S. Leaving feedback helps tremendously